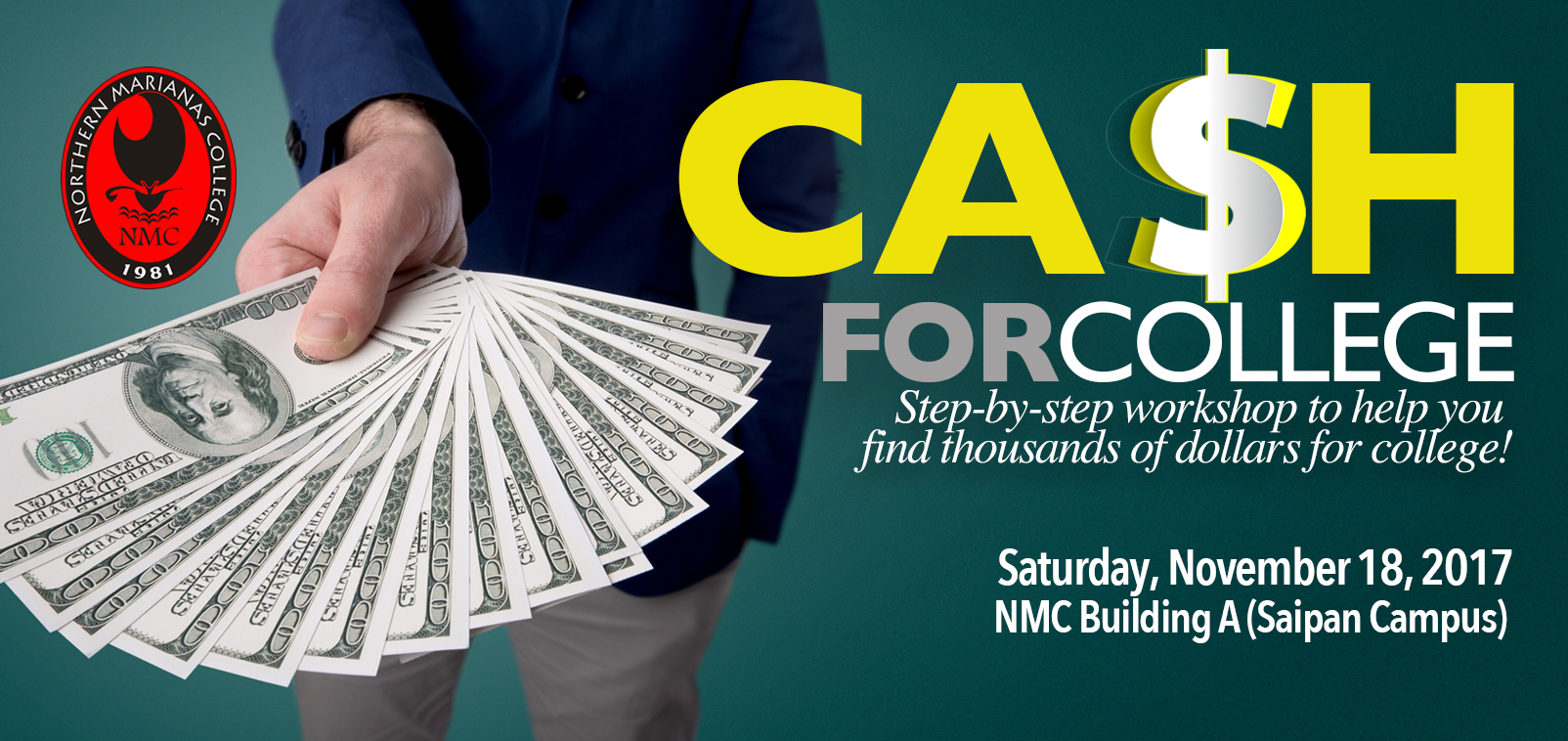 Cash for College

Northern Marianas College is inviting all students who are pursuing a college degree to attend the FREE "Cash for College" workshop that is aimed at assisting students and their parents in maximizing scholarship opportunities.
At the workshop, attendees will receive personal assistance in completing forms for the:
TEACH Grant
Other Financial Aid
Date / Location
Saturday, November 18, 2017 (9:00am - 12:00pm)
Saipan: Building A (NMC As Terlaje campus)
Tuesday, December 5, 2017, (10:00am - 4:00pm)
Tinian: NMC Tinian Center
What to Bring with You:
Although not required, you are encouraged to bring the following documents to the workshop to help you complete the scholarship forms:
ID: Passport, Birth Certificate, or Green Card
Official Transcript (at least three official copies)
Tax forms: Your OR your parents' signed 2015 and 2016 1040 form (2015 W-2 statements if you and/or your parents did not or will not file taxes)
Proof of CNMI residency for 2015 and 2016 (For Example, CNMI 1040 tax form, Employment Verification from your employer, Official Transcripts, Voter's Certification, etc.)
Voter Certification (to show you voted in the last election - Contact CNMI Election Commission for more information) - SHEFA Requirement
For More Information
For more information, contact the NMC Financial Aid Office at 237-6792, or email [email protected].