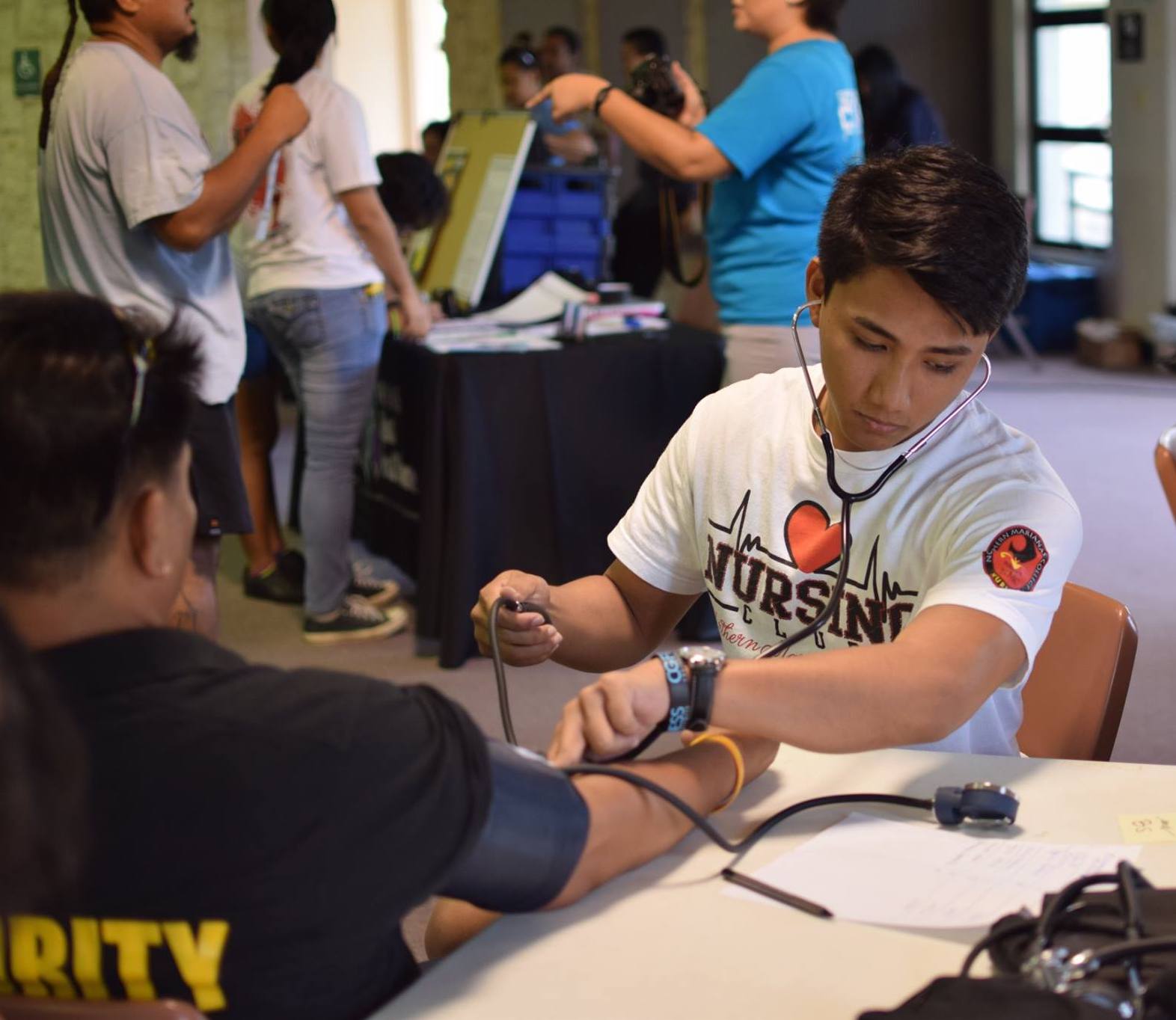 (Click photo to enlarge)
To increase awareness about healthy lifestyle habits and practices, the Northern Marianas College Nursing Club is inviting all community members to its 9th Annual Health Fair on Saturday, February 24, 2018, from 8:00 am to 12:00 pm at the Multi-Purpose Center.
The Health Fair is supported with the assistance of the Area Health Education Center (AHEC), private sponsors, and other NMC and community volunteers. Health Fair activities will run from 8:00 am until 12:00 pm and will also feature a 5k Walk from 6:00 am to 8:00 am. Registration for the 5K Walk will begin at 5:30 am. There is no fee to participate in either the Health Fair or the 5K walk.
"Our goal for this Health Fair is to promote on-island health resources for the public and to promote a healthier lifestyle," said NMC Nursing Club President Kaiza Lucido. "This is also a wonderful opportunity for our community members because all of our screenings and services are free."
For additional information about the Health Fair, contact NMC Nursing Club 237-6741/6743 or visit www.marianas.edu.
×