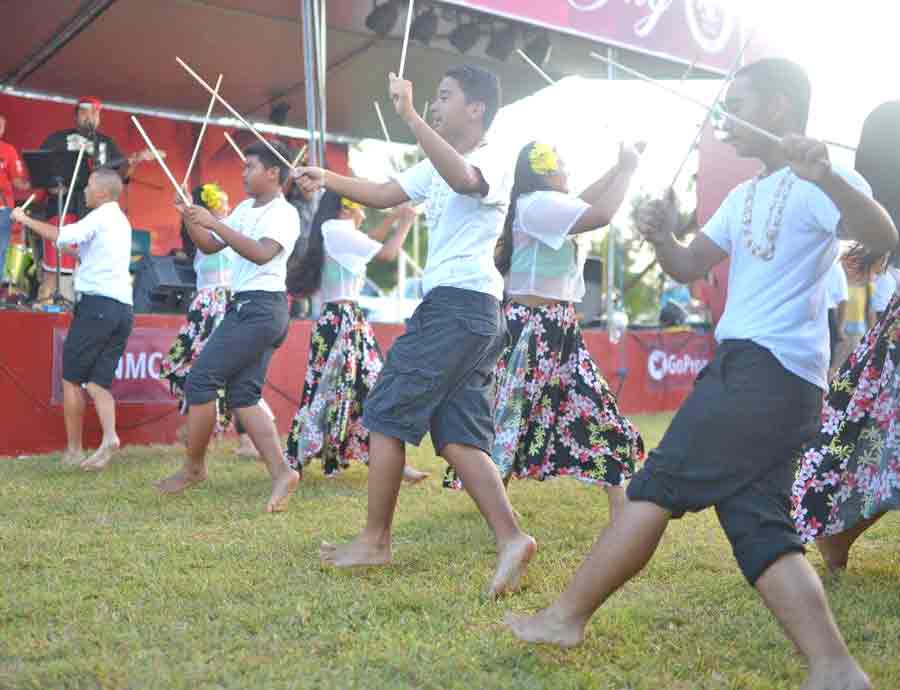 (Click photo to enlarge)
Northern Marianas College's Charter Day Planning Committee is reminding the island community that the Charter Day celebration will take place this Friday, April 13, at the NMC south field in As Terlaje.
The festivities will kick off at 4pm and will continue until 10pm.
'Charter Day is one of the most exciting events here in the CNMI,' said NMC president Dr. Carmen Fernandez. 'It gives our college the opportunity to engage with the community, showcase various NMC programs and services, and serves as a great opportunity to feature local artists, school clubs, and community organizations.'
'We're excited to welcome the island community to our campus on Friday,' said Charter Day Planning Committee chair Alexis Cabrera.
The event will feature an array of entertainment and competitions, including the Proa Factor Talent Competition, throughout the celebration. Delicious food, drinks, and games will also be offered for sale by many vendors.
Agencies, businesses, clubs, and other civic organizations are invited to participate by purchasing booth space for the following categories: food/drink, game booths, retail (arts and crafts, toys etc.), and information.
As part of its commitment to promote healthier health habits, sugary drinks will not be sold at Charter Day. This includes sodas or other drinks with high sugar content. Water and coconut (in nut) will be sold.
The deadline to submit applications for booth space and to participate in the Charter Day Car Show is today, April 11. Space for vendors and the car show are limited so applications should be submitted prior to the deadline. The booth fee is $150 for businesses and organizations and $75 for nonprofit organizations. Registration for the car show is free.
For more information about registration or the Charter Day celebration visit www.marianas.edu or email [email protected].
'