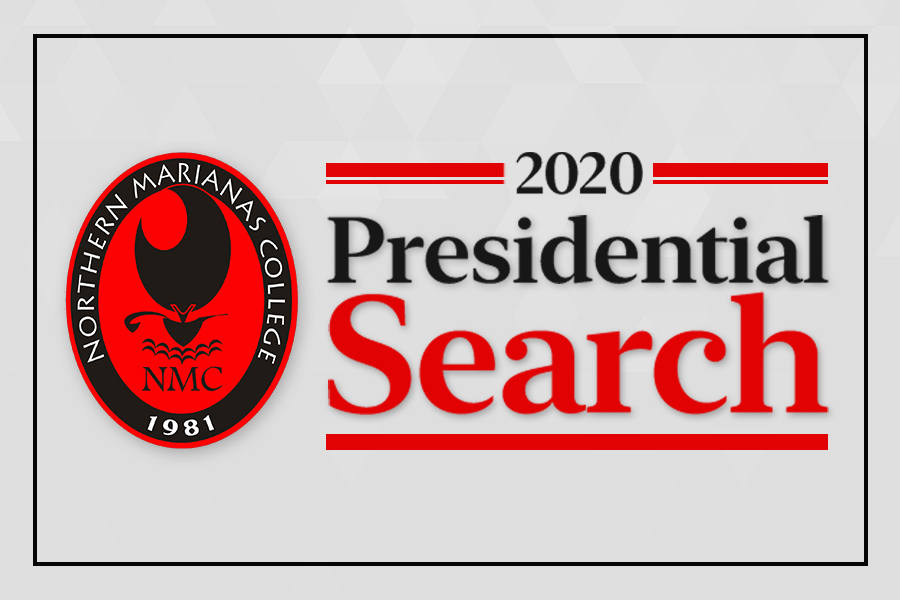 Welcome to the home page for the Northern Marianas College Presidential Search Webpage!
In passing BOR Resolution No. 2020-01, the NMC Board of Regents formally launched the beginning of the search for NMC next president. The Board is seeking a visionary, innovative, and inspirational leader who will continue to build upon the successes that the College has achieved in the past 40 years.
As the resolution states, the Board of Regents is committed to a search process that is "inclusive, dignified, fair, transparent, and consistent with applicable Board policies and federal and local laws."
To stress the inclusive nature of the search process, the Presidential Search Committee includes members who represent various campus constituent groups: students, staff, faculty, and administrators.
The announcement of the presidential vacancy will be disseminated in local and national media. Additional announcements will be placed on more platforms as the search progresses to ensure that a wide pool of highly qualified candidates is obtained.
The work of the Presidential Search Committee will be transparent: regular updates will be provided through this website and through the various news outlets. Note, however, that some information relevant to the search must remain confidential to protect the privacy of the applicants and the integrity of the selection process.
Please continue to check the NMC website for announcements, updates, and other new information about the presidential search. Thank you for your interest!