The University Center for Excellence in Developmental Disabilities (UCEDD) at the Northern Marianas College is one of the 67 UCEDDs across the United States and its territories. The CNMI UCEDD is part of the Pacific Basin University Centers for Excellence (PBUCE), which is based at the University of Hawaii. The PBUCE consists of two sites: American Samoa (AS) and the Commonwealth of the Northern Mariana Islands (CNMI).
Each site is charged with carrying out the four core functions identified by the Administration on Intellectual and Developmental Disabilities (AIDD):
Interdisciplinary pre-service preparation and continuing education
Community services
Research
Dissemination of information
Hawaii's Center on Disability Studies (CDS) provides technical assistance to both sites and serves as a fiscal manager of the award.
Both AS and CNMI sites facilitate their work through culturally responsive approaches that address the unique features of each location. Through culturally competent practices, both sites provide services and support to individuals with disabilities and their families who are unserved and underserved within their respective regions. Through local, national, and international partnerships, the PBUCE enhances its governance while building capacity to implement the core functions.
For more information please feel free to call our office at (670) 234-5498 Ext. 6801/6808 or email us at This email address is being protected from spambots. You need JavaScript enabled to view it..
Visit our Facebook page at facebook.com/CNMIUCEDD.
Visit our Instagram page at instagram.com/uceddcnmi.
---
TSUNAMI AWARENESS COURSE
Join us for our Tsunami Awareness course and enhance your abilities to support your organizations' tsunami preparedness and response efforts. Obtain a better understanding of: The tsunami hazards; Current hazard assessment tools and products; Tsunami warning alert and notification processes; and Methods of community response to local and distant tsunamis.
---
PACIFIC BASIN UCEDD CNMI UCEDD & AMERICAN SAMOA UCEDD Trainee program
PBUCE is recruiting individuals who are interested in working with individuals with disabilities and being part of our team.
View Flyer and Application HERE
---
Project BEAM 2022: Animated Video Program & Contest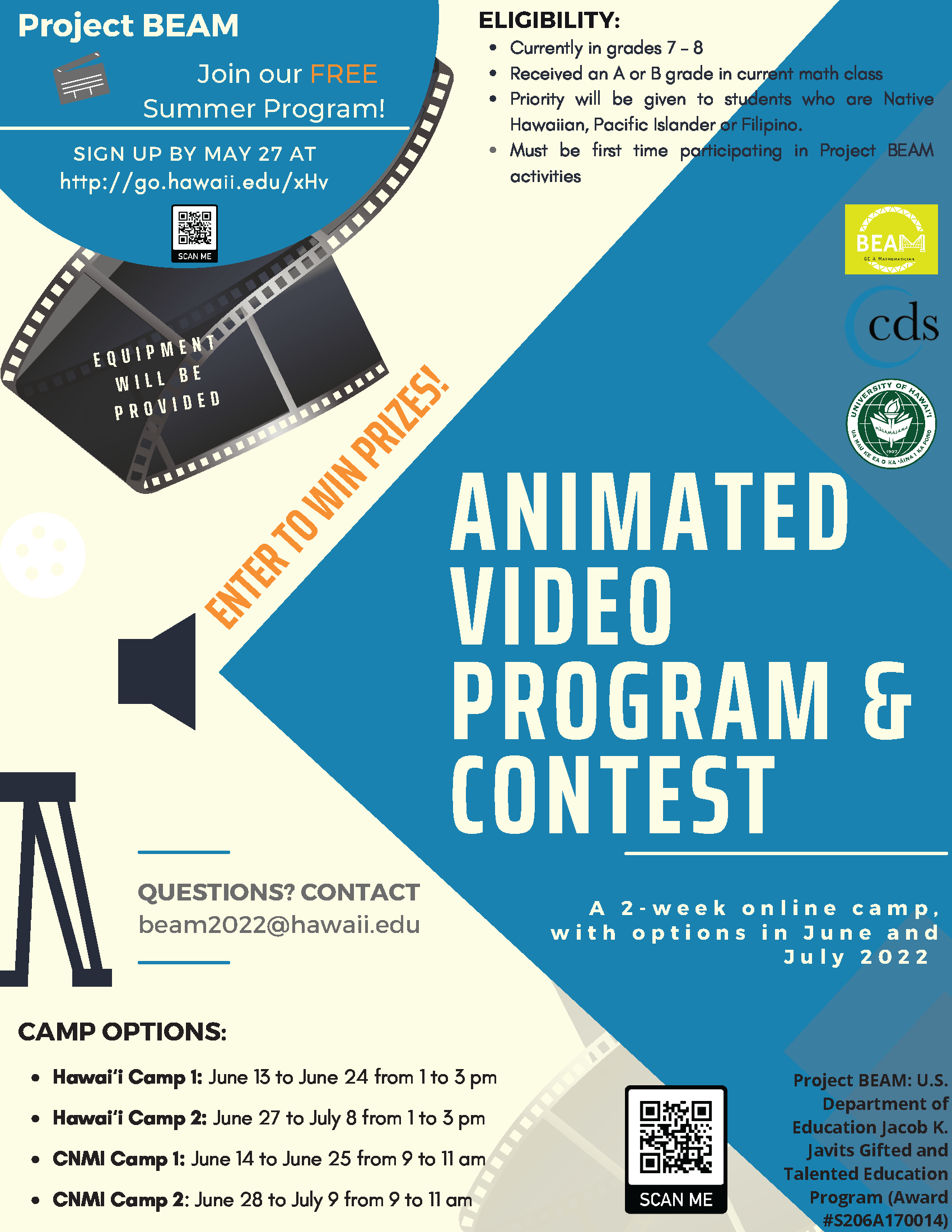 Click here to download the PDF Version.
---
Celebrating #InternationalDayofPeoplewithDisability!
Program Manager II

---

Program Coordinator I (UCEDD)

---