What is CLEP? The College-Level Examination Program® (CLEP®) offers you the opportunity to receive college credit for what you already know by earning qualifying scores on any of the 34 CLEP exams. The exams are administered at over 2,000 test centers worldwide. Students also have the option to take CLEP exams with remote proctoring.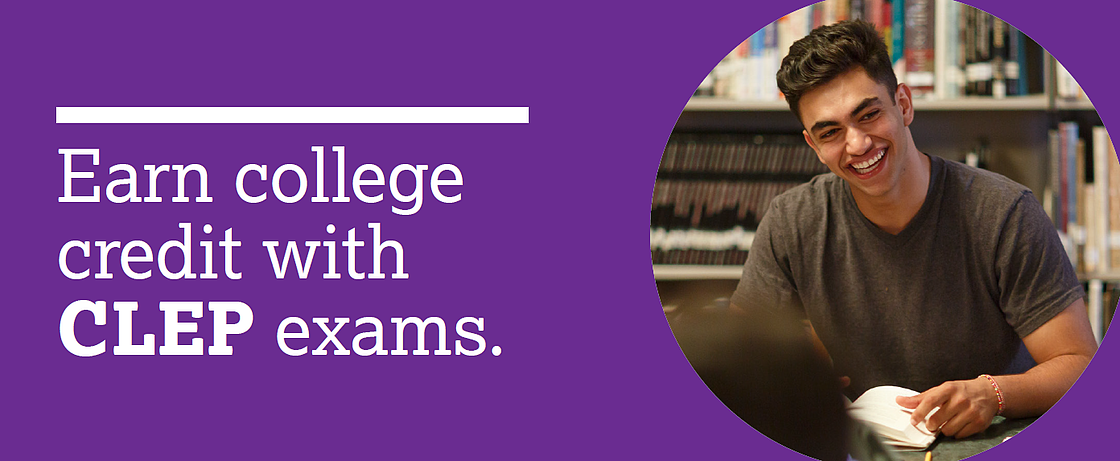 Nearly 3,000 colleges and universities will award credit for successful scores. CLEP exams allow people who have acquired comprehensive subject knowledge through independent or prior study, on-the-job training, or cultural pursuits to show that they have the understanding of college-level material.
Key Facts about CLEP
Students can take CLEP exams at the NMC Testing Center or at home with remote proctoring.
CLEP exams contain multiple choice questions.
CLEP exams can take about 90-120 minutes to complete, depending on the exam subject.
CLEP exams are offered year-round!
Students receive their CLEP exam scores immediately after completing the exam (except for College Composition and Spanish with Writing).
Anyone can take a CLEP exam.
With a qualifying CLEP score, you can:
Earn 3 or more credits.
Place out of intro-level courses.
Save on tuition, fees, and books.
Learn more:
Have questions? Contact the Testing Coordinator at This email address is being protected from spambots. You need JavaScript enabled to view it.. Visit the NMC Testing Services webpage here.